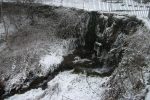 Hello Raynet members,
It's just a few weeks to the Rombald Stride, If you can help with this event please let me know.
This event is the same as last year, date is the 1st Feb. 2020. It's a nice easy one to start the year off.
I'd like to be able to double up at each CP for health & safety reasons, ( this is new for this year ).
Stuart